Supported Factions
From ALiVE Wiki

Because of the speed that custom mods get updated it can be difficult to keep up with which factions are working fully with ALiVE. If in doubt, place the ALiVE Orbat Tool module, go into game and load the faction. The Faction menu will indicate which groups are compatible with ALiVE.
Arma 3 Factions
Note that faction names are case sensitive!
West
NATO
NATO (Pacific)
NATO (CTRG)
FIA
Gendarmerie
East
CSAT
CSAT (Pacific)
FIA
Guer
AAF
Syndikat
Civilian
Civilians
Iron Front Factions
LIB_LUFTWAFFE
LNRD_Luft
LIB_PANZERWAFFE
LIB_WEHRMACHT
SG_STURM
LIB_RKKA
LIB_USSR_AIRFORCE
LIB_USSR_TANK_TROOPS
LIB_GUER
LIB_US_AIRFORCE
LIB_US_ARMY
LIB_US_TANK_TROOPS
NLD OPFOR
76th Guards AA: nldo_ru_vdv_76
Russia's 31st Guards AA: nldo_ru_vdv_31
Ukraine's 95th Airmobile Division: nldo_ua_uaf_95
Ukraine's Border Guards: nldo_ua_uaf_bg
RHS Escalation
USAF
rhs_faction_usarmy_d
rhs_faction_usarmy_wd
rhs_faction_usmc_d
rhs_faction_usmc_wd
AFRF
rhs_faction_msv
rhs_faction_vdv
rhs_faction_vmf
GREF
rhsgref_faction_cdf_ground
rhsgref_faction_nationalist
SAF
AGRESSORS v1.5 - Made for ALiVE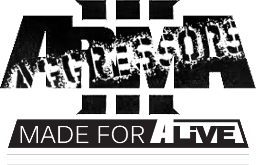 Eastern European Rebels Faction: caf_ag_eeur_r
Middle Eastern Fighters Faction : caf_ag_me_t
Middle Eastern Civilians Faction: caf_ag_me_civ
African Pirates Faction: caf_ag_afr_p
African Civilians: caf_ag_afr_civ
suddens East vs West
NATO: SUD_NATO
USSR: SUD_USSR
The Eridanus Insurection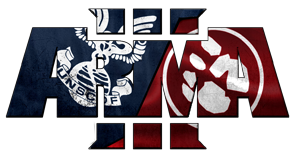 Insurrectionists: TEI_Ins
UNSCDF: TEI_UNSC
CUP - Community Upgrade Project
Some CUP factions may not be released yet.
CUP_B_USMC - "United States Marine Corps"
CUP_B_US_Army - "United States Army"
CUP_B_US_Navy - "United States Navy"
CUP_B_CDF - "Chenarus Defense Force (CDF)"
CUP_O_RU - "Russian Federation"
CUP_O_ChDKZ - "ChDKZ (Chenarus)"
CUP_I_NAPA - "NAPA (Chenarus)"
CUP_C_CHERNARUS - "Civilians (Chenarus)"
CUP_C_RU - "Civilians (Russian)"
CUP_O_TK - "Takistani Army"
CUP_O_TK_MILITIA - "Takistani Militia"
CUP_C_TK - "Civilians (Takistan)"
CUP_C_Special - "Civilian (Special)"
CUP_B_US - "United States of America"
CUP_B_CZ - "Czech Republic"
CUP_B_GER - "Germany"
CUP_I_TK_GUE - "Takistani Locals"
CUP_I_UN - "United Nations"
CUP_O_SLA - "SLA"
CUP_I_RACS - "RACS"
CUP_B_GB - "United Kingdom"
CUP_I_PMC_ION - "ION PMC"
Community Unit Mod Factions
Orbatron Factions
Custom factions and replacement packs made with the ALiVE Orbat Tool. There will be dependencies on other mods so check the details before using them. A collection of these configs is kept on the ALiVE GDrive.
US Navy S.E.A.L.S and USAF Pararescue (PJ's): SL
Polish GROM: GM
MARSOC Marine Raiders: MR
75th Ranger Regiment (with mini faction of PMC's): BLU_AI
Afghan National Army and ANA Commandos: ANA
British SAS/ SBS: SAS
Central African Rebels: CAR
Hezbollah and Hezbollah Radwan Unit: HZ
German WW2 Brandenburg Division: BB
Australian 2nd Commando and New Zealand SASR: 2C
Israeli Shayetet 13: S13
Colombian Army Special Forces: MSF
Peoples Liberation Army Special Forces: PLA
Praying Mantis PMC's (from Metal Gear Solid): MGS
Russian 'Vympel' Spetznaz: RUS
African Special Forces: KSF
Abu Sayaff Group: ASG
German Special Forces: KSM
FIA Overhauled (replacement pack for campaign): BLU_G_F
UNSUNG : UNSUNG_NVA_68 UNSUNG_USMC_68